We are immensely proud to support local creatives from Plymouth and the surrounding area. May we present a list of talented individuals and businesses that you may find of some help. We are honoured to have so many artistic and passionate people in our City..... Please Support Local if you can. Thank you from us and them :-)
Greetings, we are David and Diana, the illustrators behind Mahya House.
Our adventure began when we met and fell in love while on our joint illustration course in Plymouth UK. We graduated together in 2012, got married in 2016, and bought our first home in 2019 where we live with our furry cat baby, Tilly.
Mahya House is our way of giving back to the world through the creative gifts we were given. We hope to serve you in the best way we know how, by putting our hearts and souls into our designs and making each one special.
Thank you for stopping by. May your day be full of blessings.
https://www.etsy.com/uk/shop/MahyaHouse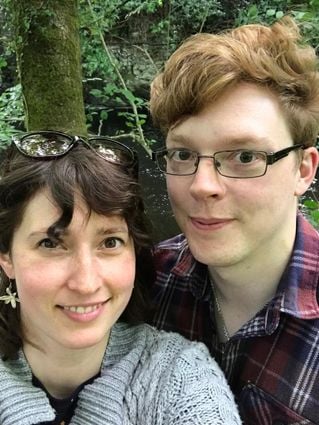 Hey I'm Gabe, an illustrator and artist based in Plymouth. My work takes inspiration from the beauty of nature, femininity and the power of expressing emotion. I work predominantly with traditional mediums, especially watercolour, but have knowledge in different printmaking techniques, book binding and digital software such as Photoshop and InDesign to contextualise and finalise my traditional work.
Alongside this I run an online Etsy shop, SorryItsGabe , where I sell prints, stickers and other handmade products such as pins and zines, all of which feature my work.
I hope you enjoy my work as much as I enjoy creating it!
A group for people who want to get out in the community and put art on all the unloved and neglected spaces that are becoming more commonplace in our city.
We love the idea of people being able to show off their artistic skills and we are always seeking spaces for this to happen.
Please contact the group if you need support in this area or want to volunteer, click on the heading or image.
www.plymouthartisttogether.com